Meet Our Staff Members
This group of hardworking people are all committed to serving at Sylvan Abbey United Methodist Church.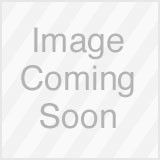 Dario Perez
Pastor
Office Phone: 727-796-3057
Email: darioperez1075@gmail.com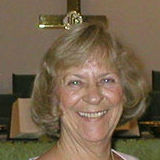 Shirley Stewart
Administrative Assistant
Office Phone: 727-796-3057
Email: saumc2817@gmail.com

I was born in Parkersburg, West Virginia, and graduated from Parkersburg High School and attended WVU-P. She and her husband Michael moved to Belpre, Ohio after they were married. I was secretary to the officers at Ideal Corrigated Box Factory, Secretary to Attorney James Feeney and Secrertary then Assistant Treasurer at Warren Local School District in Vincent, Ohio. After our children were out of the nest, we moved to Clearwater in 1998. I have 2 children, 5 grand children and 2 great grandchildren. I have been the Administrative Assistant at Sylvan Abbey for since 2009.

My hobbies are reading, scrapbooking and traveling to see my grandchildren. I am a fan of the WVU Mountainers and the Tampa Bay Buccaneers and Rays.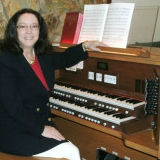 Cindy Smith, Music Director

Cindy was interestingly "born" into the Methodism. She (and her twin brother) were born to their parents while their father was finishing his graduate year at Asbury Seminary. Scratching the family piano bench with her shoe buckles, her interest in music began as soon as she could reach the ivory keys! At age 5 her dad would stand her on the piano bench and play for her as she sang, "On the Wings of a Snow White Dove."

The love of music followed her throughout childhood, landing her as the school organist, choral accompanist and All State Chorus member in High School. Not a surprise that she would major in church music at Furman University. Throughout junior and senior high school years she arranged for, played for, sang in and lead "The Happy Four Quartet." These four young ladies loved singing gospel favorites at the height of Bill and Gloria Gather's Gospel music careers. Other influencers were Don Wyrtzen, Andre Crouch, John Innes and Mosie Lister.

Post collegiate years took her to Southeastern Baptist Theological Seminary where she had the opportunity to study organ under the tutelage of Dr. James W. Good. She has served as organist/pianist/choir director in churches throughout the Southeast; for over 20 years in the Carolinas and over the last 10 years in Florida.

Today, Cindy enjoys bringing traditional hymns as well as old gospel favorites back to life on both organ and piano here at Sylvan Abbey. She joyfully meets the challenge of leading our choir in music that touches the soul. "No song gets sung without the choir understanding the message being conveyed." She is uniquely passionate about music being an avenue of both testimony and mission within the church. When she's not at the church practicing, she's volunteering at a nearby retirement community bringing the old songs alive again while residents' reminisce on the songs they sung in their youth.

Does she love the Lord? You bet! She will not let you listen to her music without insisting that you're getting the message. If you're not, she will gladly explain what you're missing!